Lets have a look at the original Nintendo Switch:-
Overview: The Nintendo Switch is a video game console developed and produced by Nintendo. It was released worldwide in March 2017 and has since become one of the most popular gaming consoles in the world. The Switch is unique in that it is both a home console and a portable device, allowing players to take their games on the go or play them on their TV.
Design: The Nintendo Switch features a tablet-like design with a 6.2 inch touchscreen display. The console is powered by an Nvidia Tegra X1 system-on-a-chip and features 32GB (64GB for the upgraded OLED console) of internal storage, which can be expanded using microSDXC cards. The Joy-Con controllers, which attach to the sides of the console, can be detached and used separately for two-player gaming or attached to the console for handheld play. It has 2 onboard speakers which are used when the console is not docked or when the earphone jack is not used. Wireless earphones and Airpods can also be used with the onboard Bluetooth connectivity.
Games: The Nintendo Switch has a wide range of games available, including first-party titles from Nintendo and third-party games from developers such as Ubisoft, Bethesda, and Square Enix. Popular first-party titles include Super Mario Odyssey, The Legend of Zelda: Breath of the Wild, and Animal Crossing: New Horizons, while popular third-party games include Fortnite, Minecraft, and Stardew Valley. The console also has a growing library of indie games.
Online Services: The Nintendo Switch features an online service called Nintendo Switch Online, which allows players to access online multiplayer, cloud saves, and other features. The service requires a subscription, with options for one month, three months, or a year.
Accessories: In addition to the Joy-Con controllers, the Nintendo Switch has a variety of accessories available, including a Pro Controller for more traditional gaming, a charging dock, and various cases and covers.
Sales: The Nintendo Switch has sold over 120 million units worldwide till writing of this post, making it one of the most successful consoles in Nintendo's history.
Conclusion:
Overall, the Nintendo Switch is a unique and innovative gaming console that offers both home console and portable gaming experiences. With a wide range of games available and a growing library of indie titles, the Switch has something for everyone. Its versatility and popularity have made it one of the most successful consoles on the market today.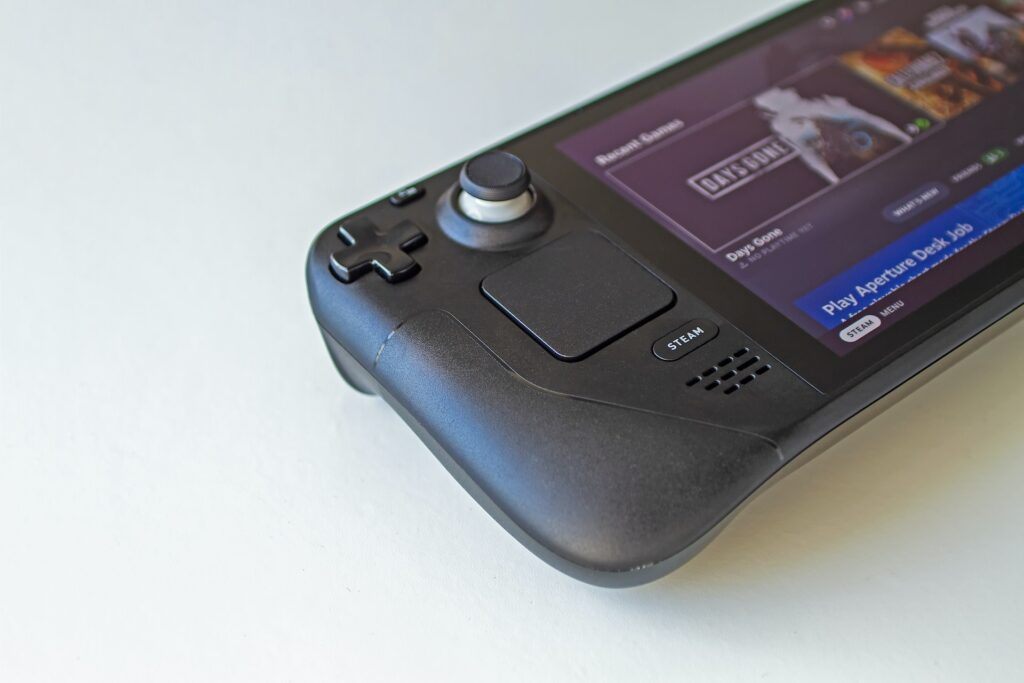 However the market is now matured and there are more options like the Steam Deck and also an Asus handheld apart from others on the way. And now that the Switch has aged so well, it is about time that Nintendo turns the table and brings a more powerful and feature packed console to keep it in line with market.
But here as some reasons as to why Nintendo is not eager to do so.
Switch is a runaway success and is still going strong. There is the occasional special edition which not only spices it up but also gives the option to buy a Switch console which is more unique.
Nintendo game creators really optimize the gaming experience. For all their hardwork they ought to be praised that even now the consoles offer very good and engaging graphics and content.
As has been the case, Nintendo games usually are very well thought of and gameplay engagement and entertainment is at their core. As a result the games with HD resolution still are very enjoyable.
Nintendo is shying from new release, they don't want to interrupt the superb inflow they have now, the console is costing cheaper than ever to manufacture and the prices refuse to go down.
Its always a headache to make existing games compatible with new chip sets, they are made and optimized in a way. As soon as a new console is released the entire existing lineup will more than likely be obsolete until the newer console is declared backwards compatible or until the games are!